Our passion is to save those in need
To provide the most effective, efficient assistance during natural disasters
"That's what we do"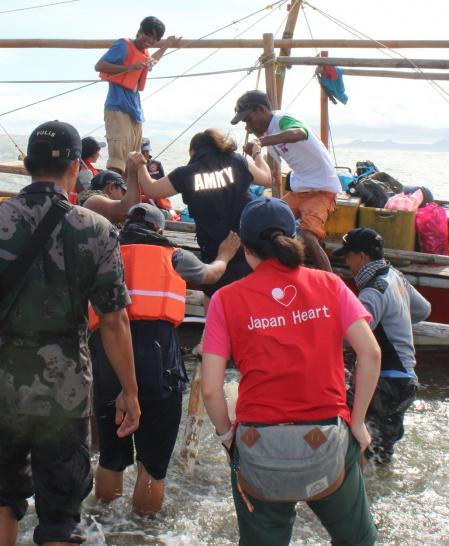 Our experience assisting in the emergencies following Cyclone Nargis in Myanmar, the Great East Japan Earthquake, and Typhoon Haiyan in Philippine taught us a lot. In 2014, Japan Heart launched the International Emergency Relief Project or iER in the hope of using the insights and know-how that we've acquired. When disaster strikes, Japan Heart will dispatch medical assistance teams in respond to large-scale disasters in Japan and ASEAN countries, in order to support as many people as possible. We are also carrying out joint training with Indonesia and other ASEAN members, enhancing collaboration, and building a systematic network with alliance organisations in order to provide effective and swift support in a time of disaster.
In the face of major disasters, time is gold.
We'll deliver timely on-site medical support wherever it is needed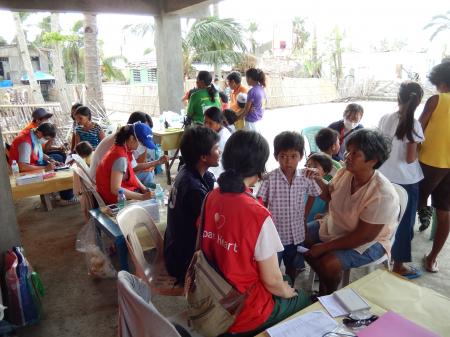 Domestic Disaster Support
The Japanese archipelago is prone to natural disasters due to its climate and topography. Throughout history, Japan has suffered countless earthquakes, typhoons and tsunamis as well as other kinds of disasters. To combat the frequent emergencies brought on by these disasters, Japan Heart surveys major disasters in Japan and assesses the best way that help can be mobilised.
International Disaster Relief Support
When disasters strike, timely responses are of vital importance. Japan Heart responds with medical assistance and emergency support in the ASEAN region. iER's goal is to reduce the suffering from disasters as much as possible by protecting the health of disaster victims. We do not know where and when disasters will occur, but before they do, we will be fully prepared to respond promptly when needed.
Disaster Volunteer Program
Volunteers dispatched to emergencies by iER are limited to those who have undergone training provided by Japan Heart and completed registration. Through the training, volunteers learn to deliver medical care to disaster areas by: 1 knowing about the disaster, 2 knowing about the victims and 3 knowing about themselves. Dispatch teams consists of a medical team and a logistics team responsible for providing organisational coordination and support for the medical activities. When not occupied by emergency responses, we prepare by building teamwork suitable for disaster relief.
Major responses
2020 Kyushu floods, Japan
Heavy rain caused severe flooding in Kyushu. Japan Heart responded by distributing medical supplies and supporting medical workers in evacuation centres.
2018 Sulawesi earthquake and tsunami, Indonesia
And earthquake and tsunami struck Sulawesi and caused widespread destruction. Japan Heart provided medical support and distributed goods, food and construction materials.
2016 Kumamoto earthquakes, Japan
A series of earthquakes, including a magnitude 7.0 main shock, occurred in Kumamoto Prefecture, Japan. Japan Heart provided medical services at evacuation centres.
2015 Myanmar floods
A quarter of the whole country was affected with severe flooding. Japan Heart provided medical services and food aid.
2013 Typhoon Haiyan (Yolanda), the Philippines
A super typhoon devastated the Philippines, where we provided medical care on-site.
2011 Japan Great East Japan Earthquake, Japan
Japan Heart provided medical care and sent out volunteer workers to in Tohoku, Japan, which was devastated by the unprecedented earthquake and tsunami floods.
2008 Cyclone Nargis, Myanmar
JH delivered medical, food, and housing repair assistance to the stricken areas wiped out by storms and high waves.