Japan Heart Children's Medical Center
Our goal is to deliver safe medical care to Cambodian people and to develop local medical practitioners.
When Japan Heart arrived in Cambodia in 2008 the effects of the notorious Pol Pot regime were still heavily felt by the medical field in Cambodia. Almost all but 40 doctors were killed by the Khmer Rouge. To rectify this problem the subsequent government hastily issued medical degrees to produce as many doctors as possible and there is a mistrust of the medical field that persists to this day.

We began by renting a small space in a rural hospital and set out by performing two operations per month. However, to achieve our goals of supporting emergency patients, offering better support for our regular patients and developing local doctors we decided to construct our own hospital.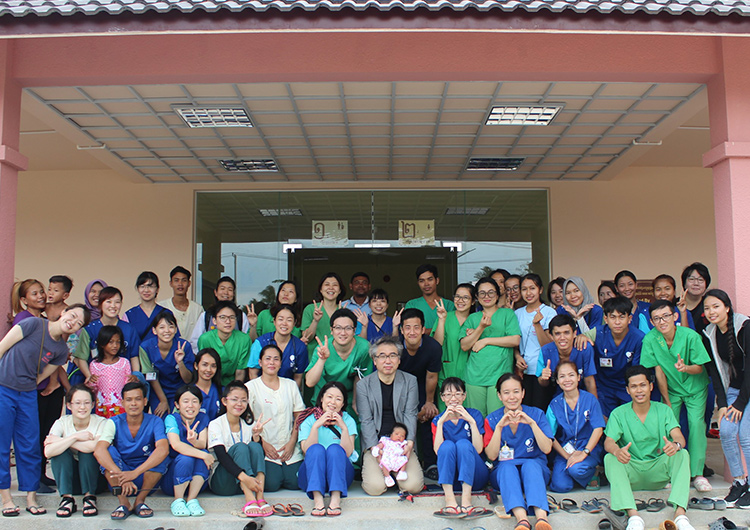 Fighting Pediatric Cancer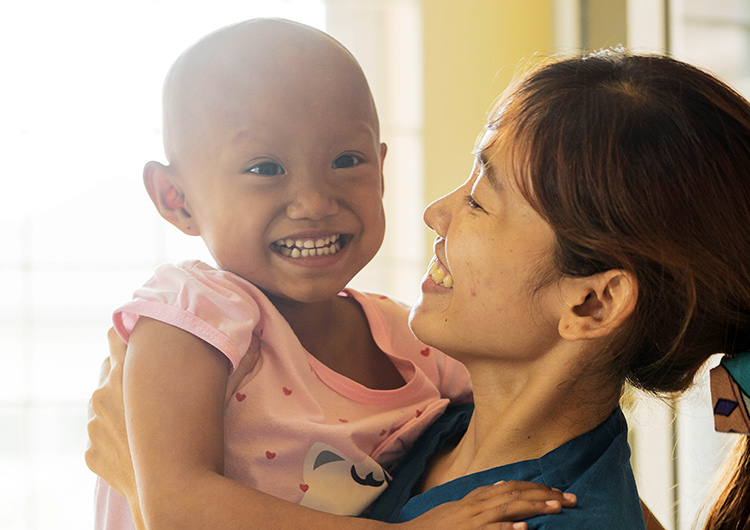 In Cambodia, the number of patients with pediatric cancer is thought to be around 600 cases per year, of which only 200 receive medical treatment. As a result, the survival rate of such cancers is less than 20%, whereas in developed countries the rate is more than 80%. One of the barriers to treatment for pediatric cancer patients is that their families simply cannot afford to pay for the care. Furthermore, even if they are able to go to the hospital, their treatment is often ineffective due to a lack of knowledge or skill related to pediatric cancers. As a result, mistaken diagnoses, delays, and a general difficulty of treatment is common. By providing free surgeries and treatment while spreading awareness of these diseases and training skilled local medical staff, we hope to eradicate this problem in the years to come.
Before Japan Heart began treating pediatric cancers, there were no medical institutions that could treat pediatric cancers except for leukemia. Since 2018 we have expanded our pediatric ward to include a facility for the treatment of pediatric cancer and we especially welcome patients with solid types of cancers to be treated. To enhance our ability to treat pediatric cancer and to train Cambodian doctors for the future, we regularly invite highly-skilled teams of pediatric surgeons and other specialists from Japan.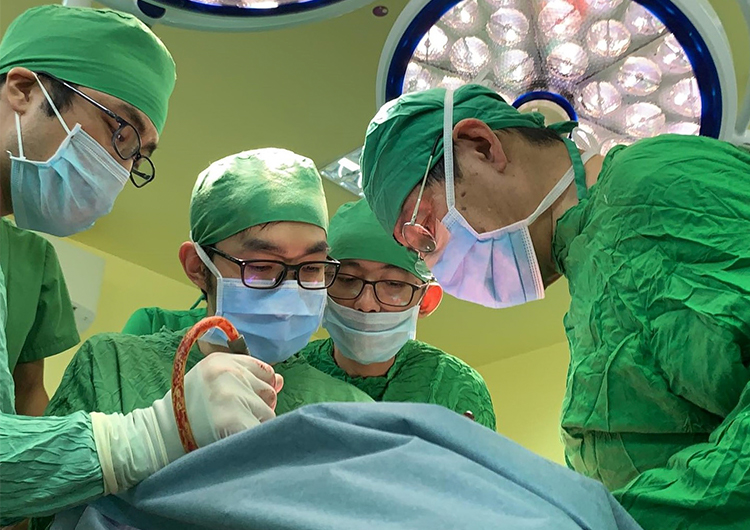 In the future, we hope that our hospital can treat pediatric cancer not only in Cambodia, but also in neighboring countries, such as Myanmar, Laos and others.
We are also setting up our environment to be a center of human resource development, with the ultimate goal of local doctors independently running the Japan Heart Children's Medical Center by 2030.
Saving the lives of mothers and babies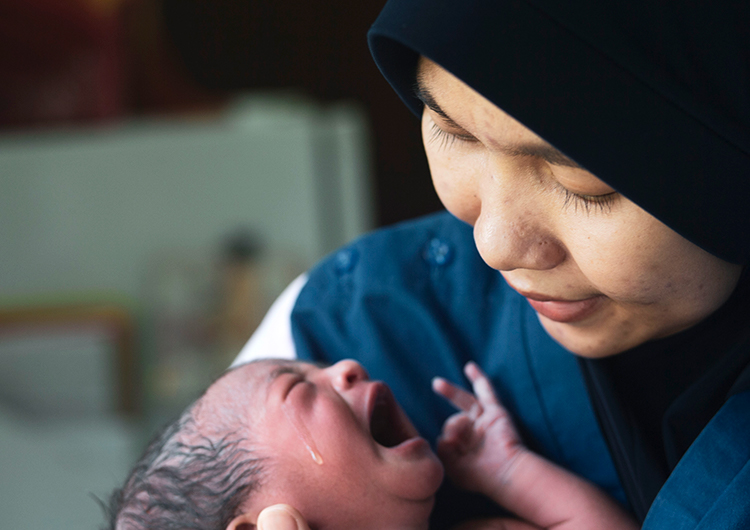 In Cambodia, the average age is around 26 years old and therefore there are many children and pregnant women. Traditionally, many Cambodian mothers gave birth at home but these days it is increasingly common to give birth in a hospital. On the other hand, the number of medical staff who have advanced skills and required knowledge are very few, and there is a lack of adequate care. To rectify this, we train midwives to assist with giving birth safely and have started and overseas program for Japanese midwives to share their skills with Cambodian midwives.
Our department of perinatal care began in 2016, and we built a prenatal examination room and installed a 4D echo machine in 2017. We work with local hospitals to manage the care of newborns, do pregnancy check-ups, hold maternity classes and manage deliveries.
The mortality of Cambodian women from pregnancy and childbirth related complications is 40 times higher than that of Japanese women, while the mortality of babies is 15 times higher. Additionally, traditional remedies are more trusted than modern medical practices due to the medical failures that occurred after the Pol Pot regime. As a result, taking regular pregnancy checkups is not yet widespread and mothers give birth without taking the necessary precautions. As many of the conditions that affect these mothers and babies are wholly preventable, Japan Heart strives to spread awareness and performs over 3000 medical checkups for pregnant women per year. Moreover, we accept postpartum mothers for hospitalization and work on necessary aftercare and maternity training after they give birth.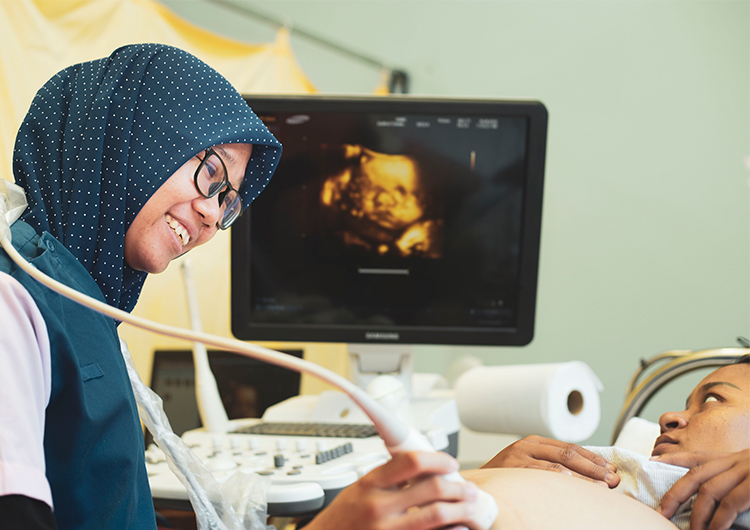 Reaching medically isolated communities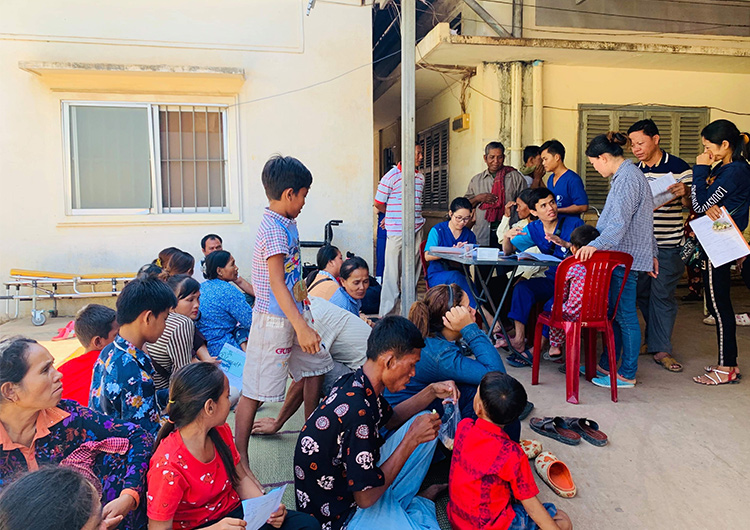 Japan Heart's origins are in providing mobile clinics for local villages and though we now have a medical base we still support rural communities with regular mobile missions. During these missions we provide medical services and operations to people who do not have access to medical treatment or could otherwise not afford it. These missions are a good opportunity for rural doctors because they don't often get the chance to join in on operations. This is the other purpose of our activities; to improve skills and share knowledge with Cambodian doctors who don't regularly get the chance to have such experiences. As a result, these local doctors are able to pass on their new surgical skills to other doctors as well.
Scholarship program -The Bridge of Dreams
The future of our work in Cambodia is the Bridge of Dreams project. Since 2011 we have supported students in rural areas with high academic achievement who cannot go to university due to hardship through a scholarship program.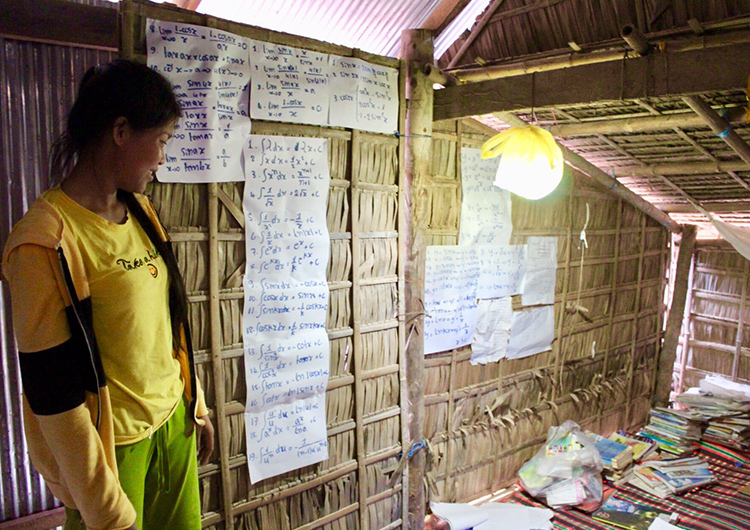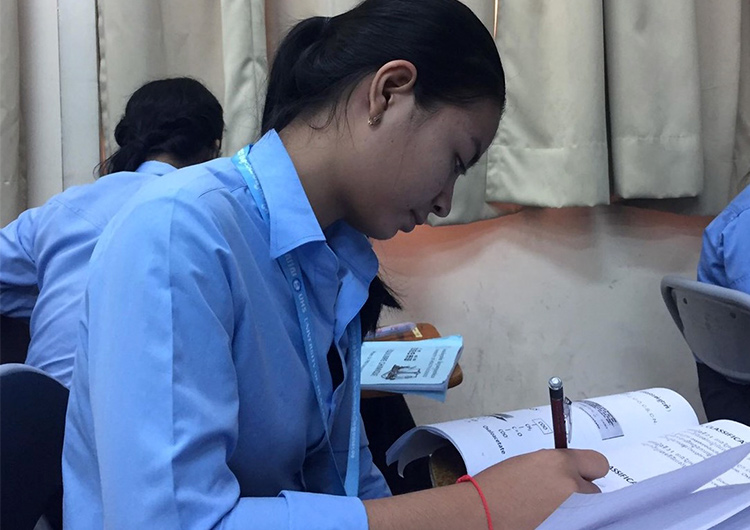 Because of the devastation done to the medical field by the Pol Pot regime, there is a lingering mistrust of hospitals and the number of skilled medical personnel has not increased as required. In response to this, Japan Heart created the Bridge of Dreams scholarship to support high school students who wish to become doctors and nurses. We source our scholarship recipients from trusted affiliate schools and there is a rigorous selection process. We endeavor to understand their home life and financial situation through home visits and after this process we carry our academic tests and interviews. Finally, we offer scholarships to those who have passed this strict selection criteria.
In addition to financial support, our scholarship recipients have the chance to join activities at Japan Heart Children's Medical Center and on mobile missions to cooperating hospitals. From their senior peers they learn on-site what Japan Heart values through our medical motto: "Connecting with each patient to better take care of their health, heart and family".

After graduating, the university scholarship recipients receive 2 years of training Japan Heart Children's Medical Center. The purpose of this training is to produce high-quality doctors and nurses. During the training, they can witness Japanese and Cambodians working together, and experience learning medical care in the real world.